Pasda's Community Garden
Pasda's Community Garden was opened to our carers in January 2016. All Pasda carers are welcome to join the Gardening Group which meets every Thursday at Craigie's Farm. During the summer we meet on Thursdays at 10am at the Education hut, break for lunch @12.30, and stop around 3.30-4pm. Come and say hello!
Please let Cath know (info@pasda.org.uk) if you would like to come along, and also if you need assistance with transport. Pick-ups can be arranged from public transport links on Thursday mornings, and car-sharing will be arranged where possible. Further details about transport options are available HERE.
As well as the main focus being the Pasda plots, there is also the opportunity to get involved with beekeeping. This takes place on Sundays and Mondays from 1.30 pm.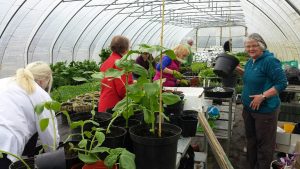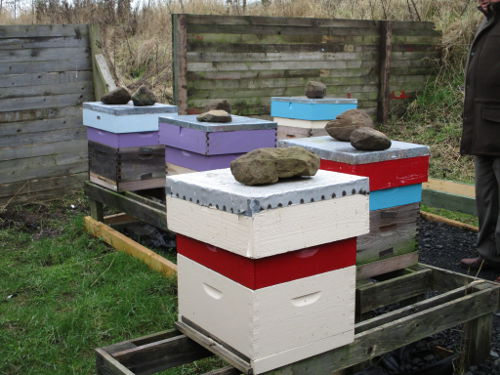 With Pasda carers support, the garden has gone from one plot and one raised bed to three plots and two raised beds with over 30 varieties of plants on the go! We also now have a patio area, picnic benches and access to a polytunnel to grow herbs and sow plants for early planting.  Let's hope for some good summer weather to enjoy using them!
Here is a typical lunch break, planning the next planting season!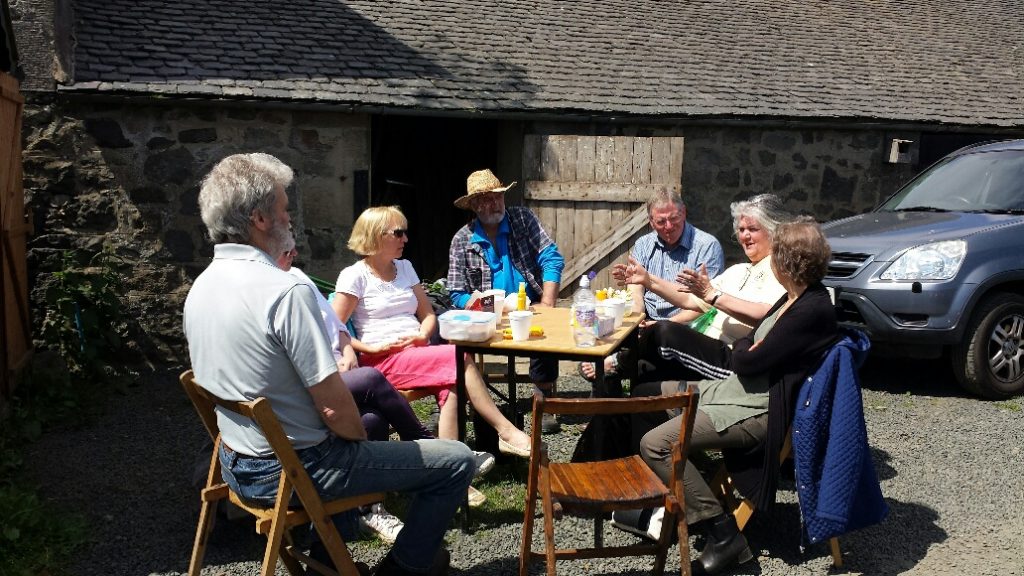 To find out more about Craigie's Education project please visit their website www.craigiesproject.org.uk.Craigie's Farm also has a website with information about opening hours, how to get there and more at www.craigies.co.uk.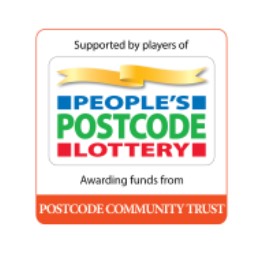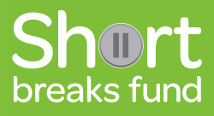 Postcode Community Trust is a grant-giving charity funded entirely by players of People's Postcode Lottery